Fellow Woodturners here is a little something for your Christmas list: The Robust "American Beauty".
The insightful design, fitment, tolerances and finish of this lathe may just make you drool.  At $7K it's quality and lofty price tag are really unrivaled in the turning arena. The American Beauty model features a Tilt-Away tailstock attachment which gets the tailstock completely out of the way; a 2HP, 220V, single phase, 50/60 Hz fan cooled motor; Stainless steel ways; a sliding headstock with and a 25" clearance the the over bed.
I had the opportunity to test drive one for a weekend and I have been dreaming of it ever since! You can see a short demo here:
<https://www.youtube.com/v/ZeXFNgVV6Dc>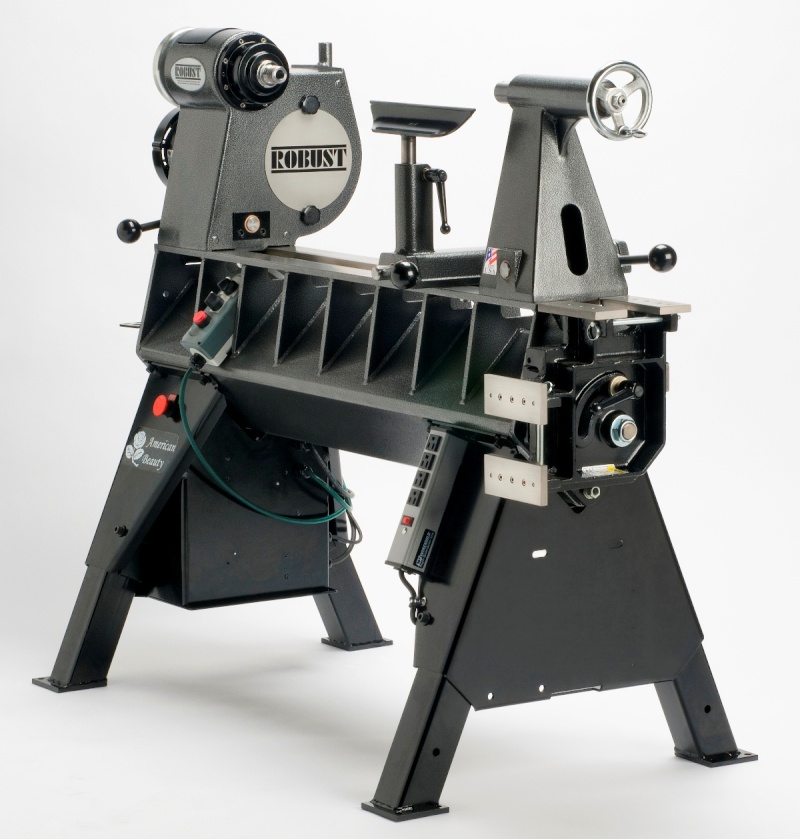 Enjoy!
STH